This new video transmission technology does not disrupt in any way the standard required process for calling EMS; either by dialling 155 directly or through the Záchranka app. The emergency operator then decides whether a video call is appropriate. If so, the operator sends an SMS message to the caller's phone number. Tapping on the SMS link activates video transmission and the initial emergency call continues to run without interruption in the background.
1.
Call the 155 emergency line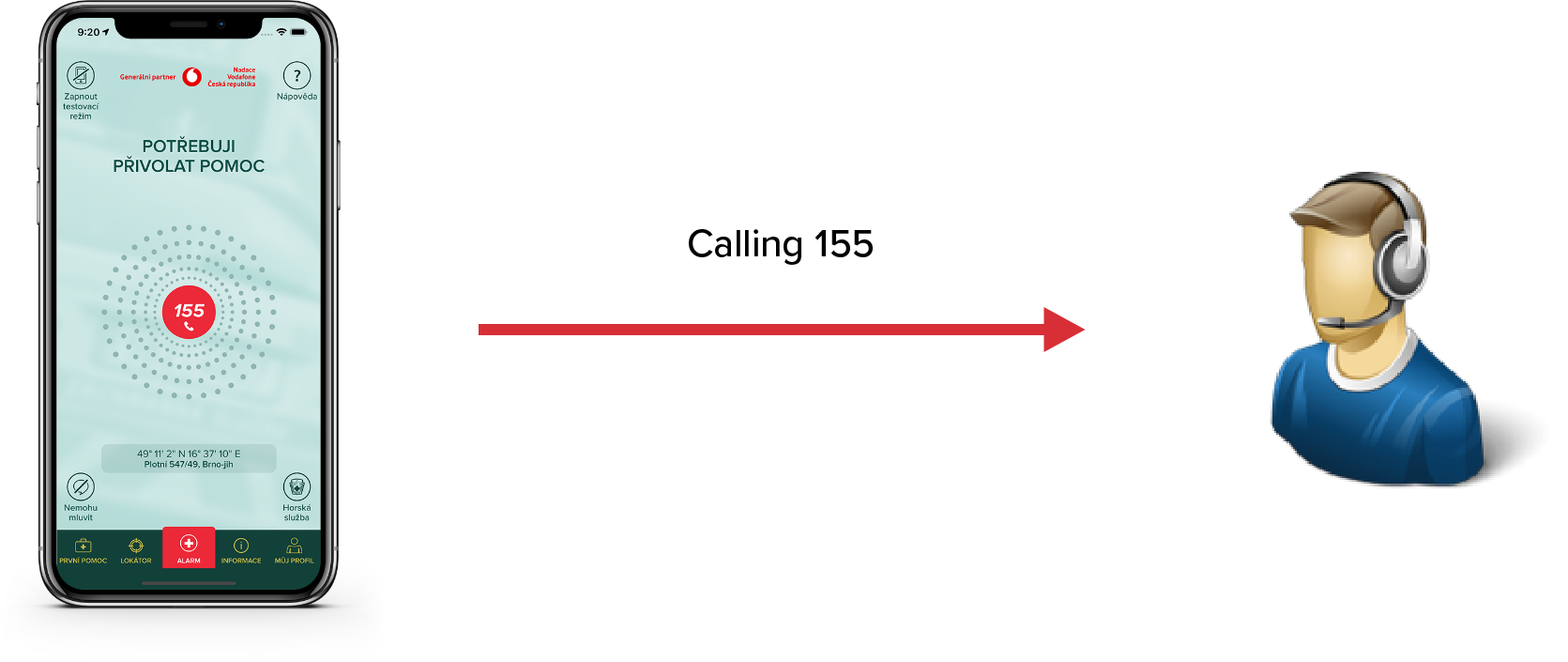 2.
The emergency operator will send you a specially-formatted SMS with a one-time link to a video connection
3.
Tapping on the link establishes video transmission to the 155 emergency line without interrupting the telephone call.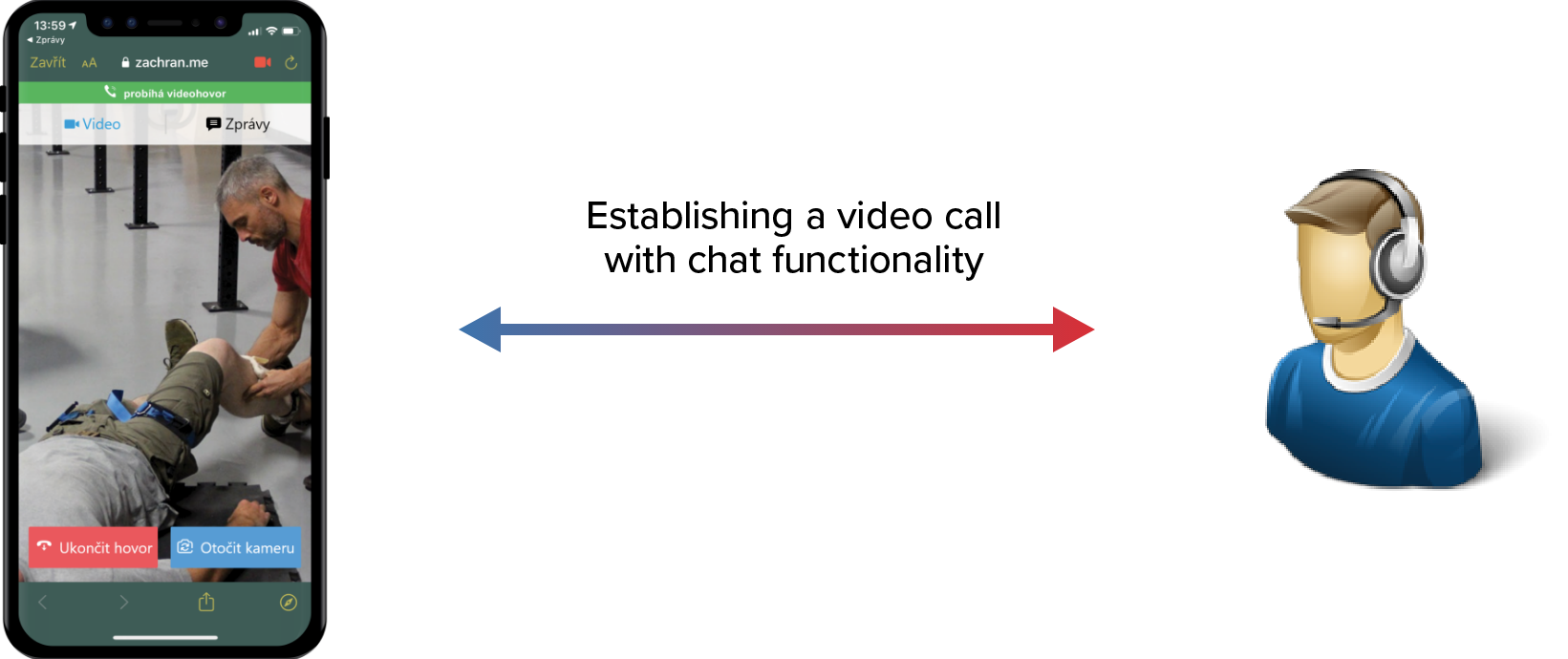 How this technology helps:
1. Incidents such as car accidents
Video transmission provides 155 emergency operators with an overview of the whole situation. They can then advise the caller on how best to help the injured and who to give immediate First Aid to. Depending on the actual situation, operators can also select the appropriate crew required for the rescue operation – e.g. whether HEMS, a doctor, or an ambulance staffed by paramedics is needed.
2. Telephone-assisted First Aid
Emergency operators can better instruct and guide callers in First Aid techniques until the rescue team arrives on scene; in particular, they can check whether CPR is taking place at the correct rate and depth, and whether those providing CPR have their hands placed in the right position for chest compressions, etc.
3. Callers with hearing disabilities
If the caller's Záchranka app settings state that they have some form of hearing or speech impairment, the emergency operator can immediately establish video transmission, which also features a chat function. The user can show via video what has happened and then communicate with the operator through the chat function. Video transmission therefore eliminates significant communication barriers, particularly in the case of elderly or severely-injured callers, and especially for those whose first language is not the same as the emergency operator's.
4. Video transmission for responding rescue crews
Rescue units can access this technology to visualise the incident scene while on their way there, whether this be by road or air.