Contact the nearest mountain rescue
service directly from the app:
Open the app.
Tap the 'mountain rescue' icon on the Home screen.
As long as you are within 40 km of the nearest mountain rescue base, tapping the mountain rescue icon will send an emergency message with your exact location to all mountain rescue units in your area. At the same time, your phone will automatically dial the mountain rescue 1210 emergency number.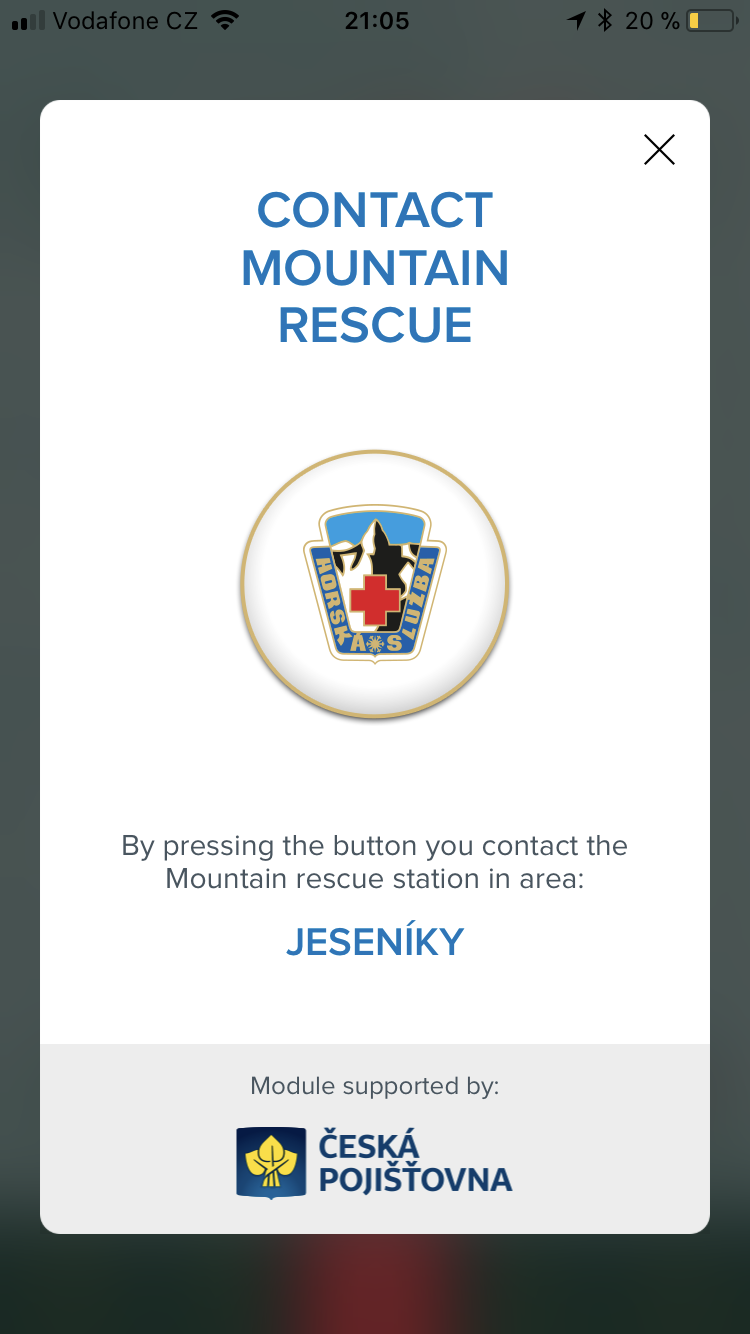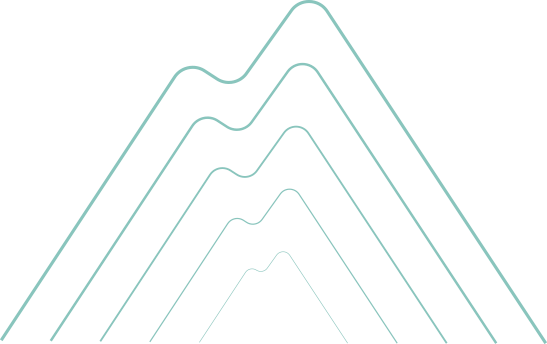 Register your
phone number
To send emergency messages with your exact location while simultaneously calling the 155 emergency line, register your phone number in advance through the app.
Enter your name and mobile phone number. Then tap on 'Register your phone number'.
You will then be sent an SMS containing your registration code, enter it in the app and select 'Activate'.
The mobile app is now ready to send emergency messages with your exact location.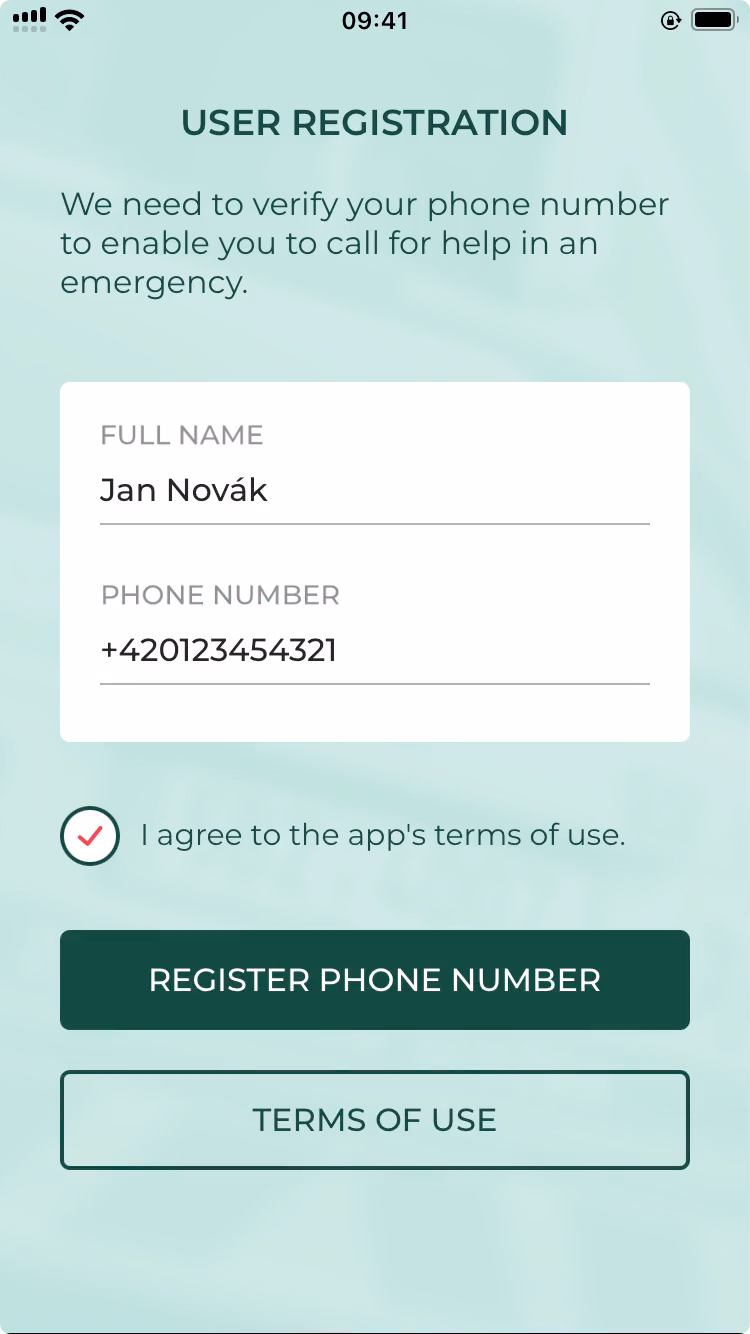 Enter other useful info
In Settings you can add additional information. This information will be used, along with your exact location, to help the EMS crew during the rescue.
The Emergency Medical Services also recommend entering info on any allergies or existing health conditions you may have. Test mode
The app has a test mode for practising activating the Alarm function. Don't worry, it won't call 155 in test mode but when you really need it, you'll know what to do.
After activating the alarm in test mode, we will send you an SMS confirming your app is functioning correctly.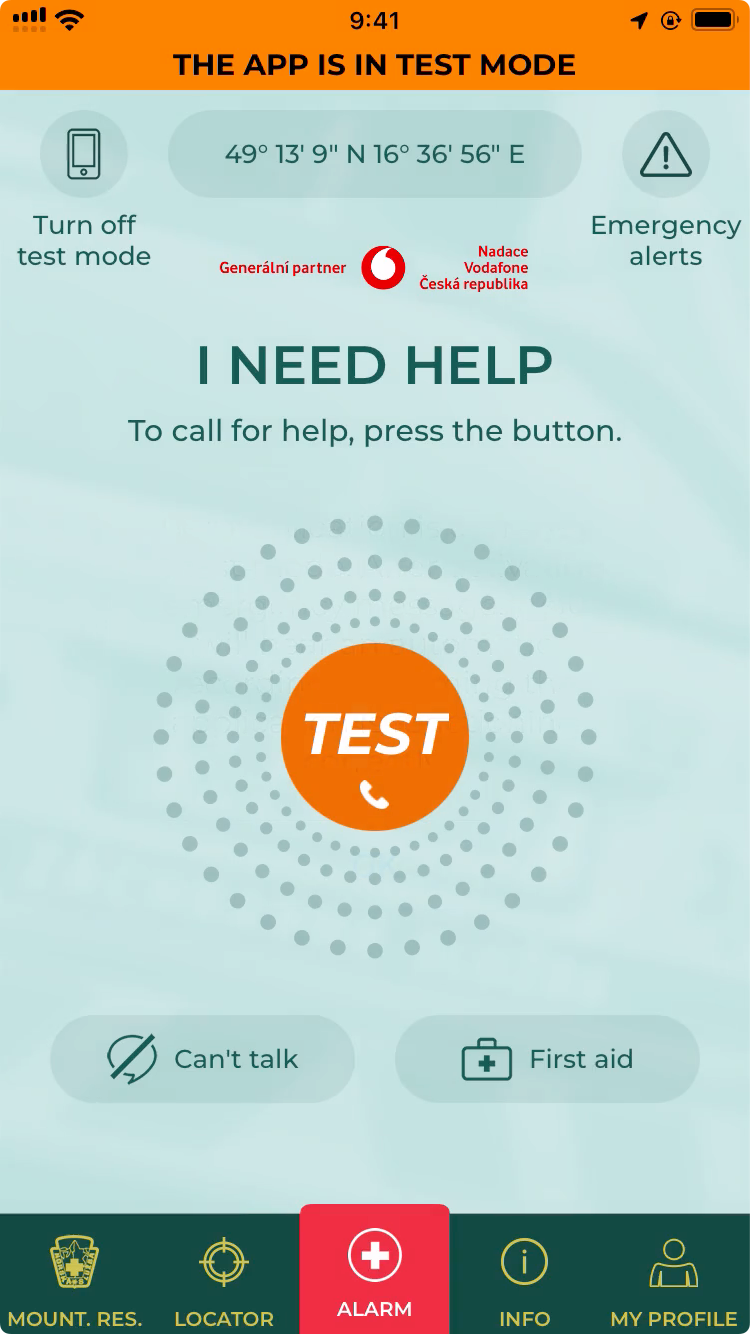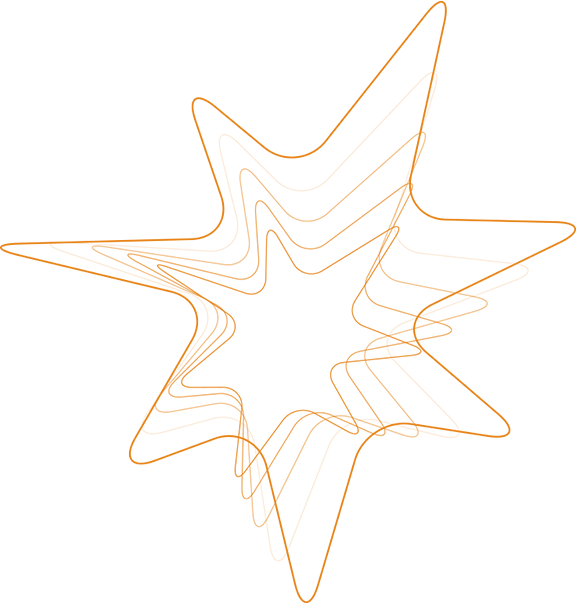 Apple watch
Záchranka on your Apple Watch
You can activate the alarm function from the smart watch on your wrist